10 Secret Spots to Watch the Fourth of July Fireworks
Sure, heading to the Esplanade to see the Boston Pops and marvel at the fireworks sounds like a good idea in theory, but the crowds, limited space, extra security, and long lines may have you thinking otherwise. Here, we found 10 places with great views of the fireworks that you probably did not know about or, perhaps, wish we had not revealed.

Fireworks and the Longfellow Bridge —David Kamerman/ Globe Staff
1. On the Red Line
Seriously. If you board the Red Line at either Kendall Square or Charles/MGH just before the fireworks start, train conductors have been known to slow down to watch the display from the Longfellow Bridge. If the train reaches the next stop before the fireworks end, just board it in the opposite direction. Added bonus: Don't worry about wading through packed train stations after the fireworks show because you'll already have a seat.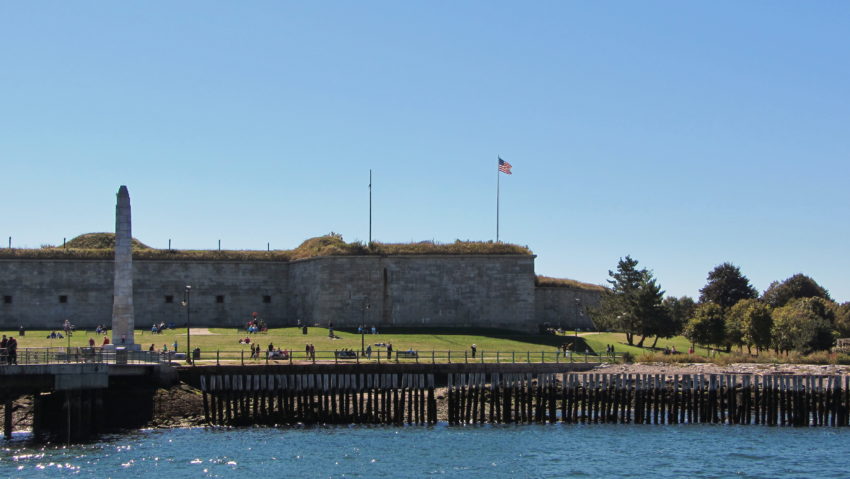 —Robert Linsdell / Flick

2. Castle Island, South Boston
Get a spot on Castle Island, and you'll also be able to see fireworks from three neighboring towns.

3. Bunker Hill, Charlestown
Bunker Hill is a great place to watch the fireworks—and the location has the added bonus of being historically significant.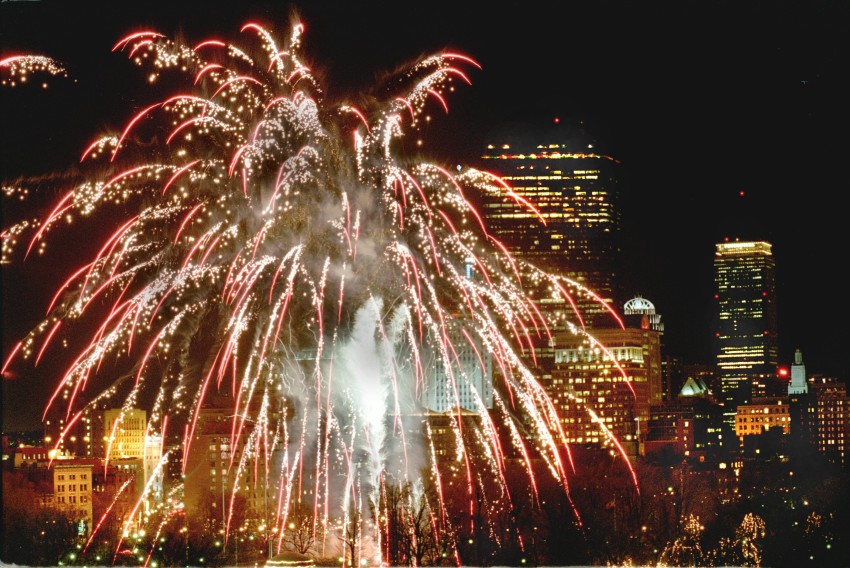 Fireworks over the Back Bay —Justine Ellement/Boston Globe

4. Prudential Tower
Head to the Prudential Tower Skywalk for the fireworks, but get there early. Tickets go on sale at 4 p.m. on the 4th, and only 500 people are allowed in.
—Jessica Rinaldi/Boston Globe
5. Prospect Hill, Somerville
Prospect Hill in Somerville has a good view of the Boston skyline, perfect for taking in the action.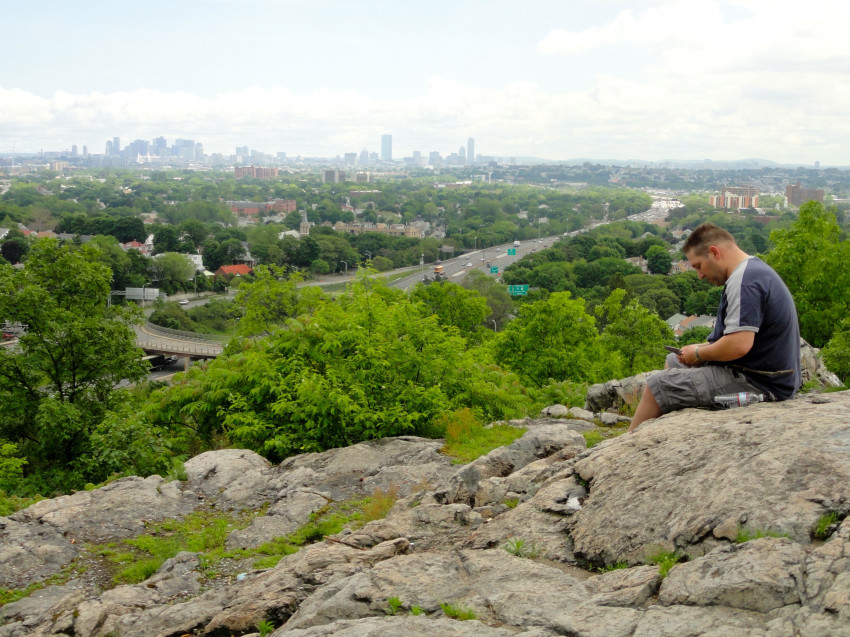 Wright's Tower in Medford —Christopher Klein for The Boston Globe


6. Wright's Tower, Medford
Wright's Tower in Medford also is good perch for the celebration, and offers a commanding view of the Boston skyline. Don't climb the actual tower, though, as it's locked for public safety reasons.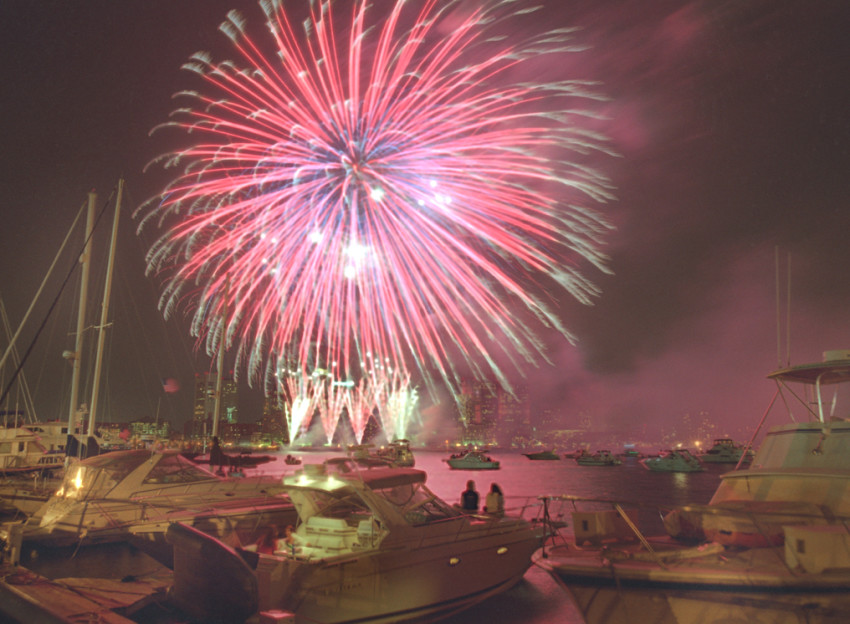 Fireworks from the Charles —Justine Ellement/ Boston Globe
7. From the water
Nab a spot on the Charles River in a boat, canoe, or kayak. Numerous options are available for rental.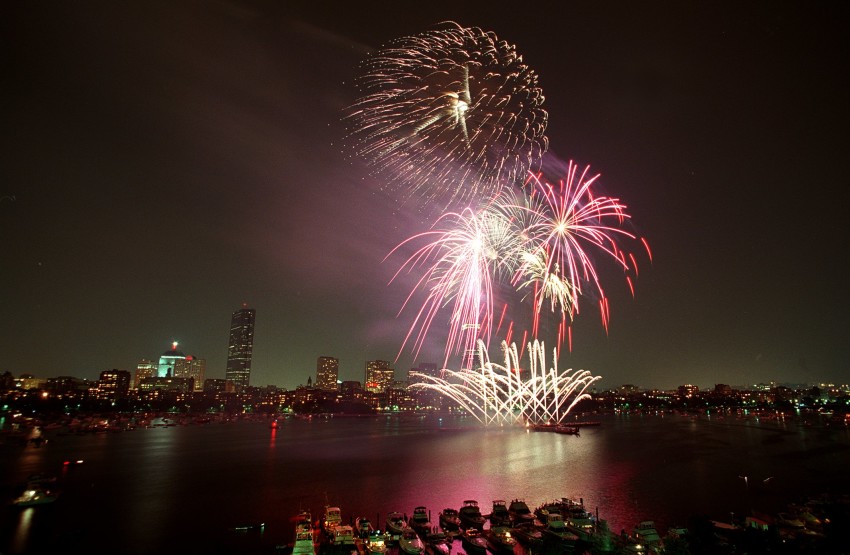 — Bill Brett/Boston Globe

8. From MIT
MIT sets up speakers so you can hear and see the action. Plus, there's great views of the fireworks over the Charles from the Cambridge side of the river.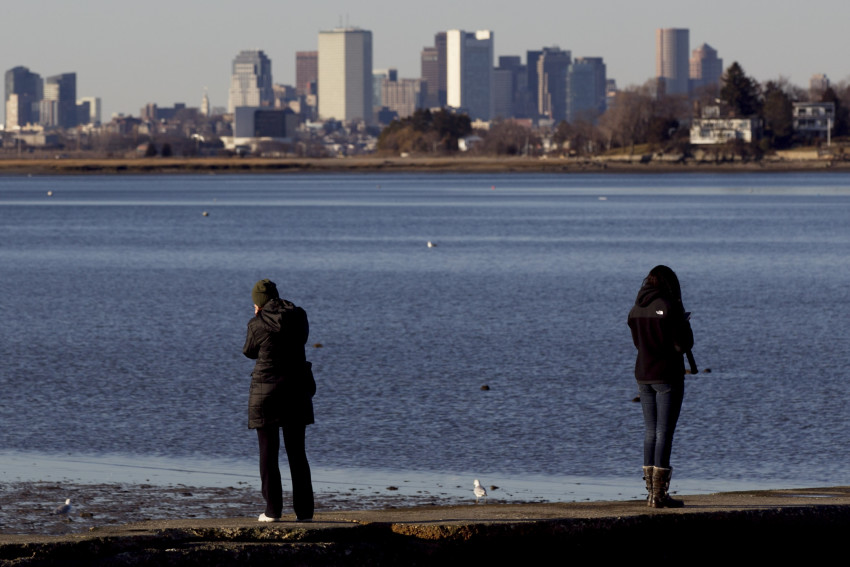 The view from Quincy. — Yoon S. Byun/Boston Globe
9. Wollaston Beach, Quincy
The unobstructed views from Wollaston Beach are perfect for fireworks.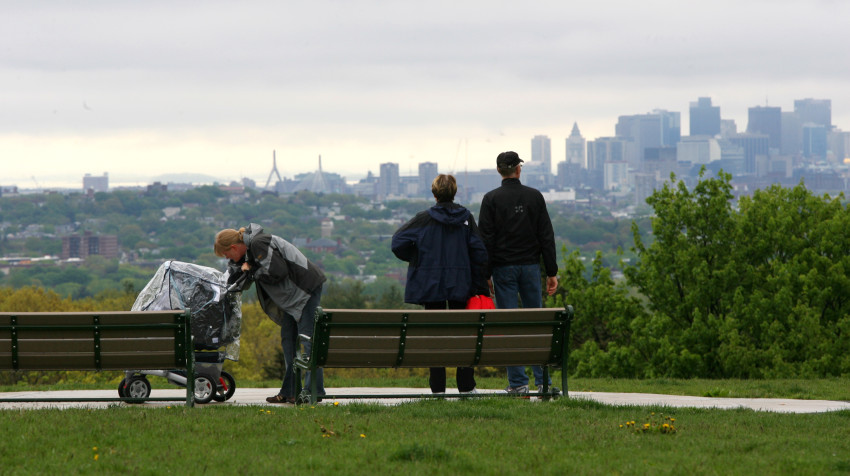 —Joanne Rathe/Boston Globe

10. Robbins Farm Park, Arlington
Arlington's Robbins Farm Park offers gorgeous city views perfect for checking out the lights.

Courtesy: Boston.com